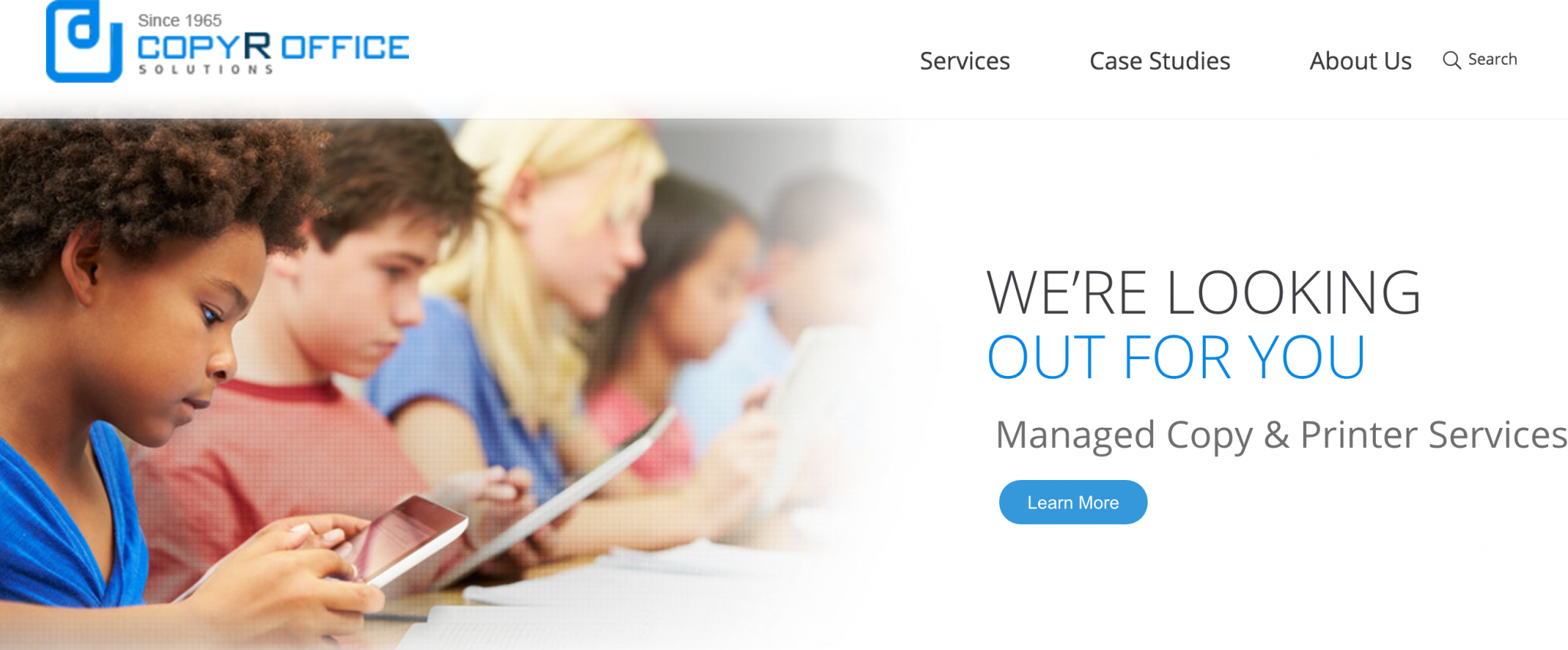 We're pleased to announce that our friends at Copy R have a newly redesigned website, compliments of – you guessed it – Counterintuity! Let's take a tour, shall we?
FIRST IMPRESSION
Right off the bat, you get what you're looking for. No hunting for contact information (there it is, right at the top!), asking what this company actually does, or scrambling for a list of services – it's all plain to see on the landing page.
WHAT THEY DO
We believe an educated customer is a happy customer. That's why we made sure Copy R's available services – printer and copier systems, document management, and network support – were described in detail and prominently featured on each page.
CASE STUDIES
In the spirit of "show, don't tell," we included a section of case studies. Curious about Copy R's past projects? Wonder no more. You've got easy access to past clients' problems and Copy R's solutions in the education, corporate, and non-profit sectors.
So there you have it. Next time you're in the market for a printer/copier or document management, call on Copy R. And contact us when you're in the market for marketing (or a snazzy new website)!