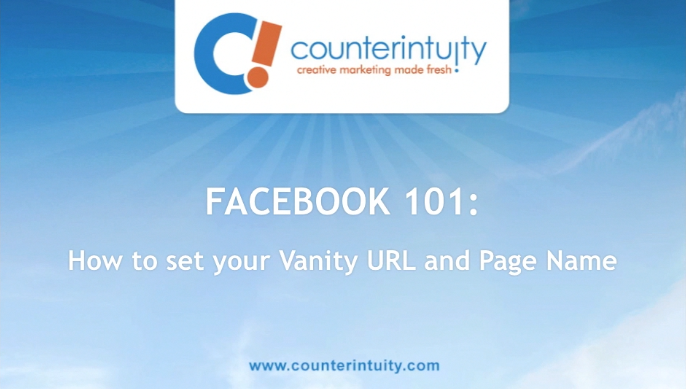 Counterintuity's President, Amy Kramer and Social Media Manager, Sasha Becerra offer you a step by step guide on how to set up your Facebook vanity URL and page name.
"This is one of the most important ways to maximize brand awareness on Facebook and the web," says Kramer.
Was this helpful? Please leave any questions or feedback in the comment below! Stay tuned for more "how-to" videos coming to you from digital marketing firm, Counterintuity.