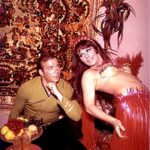 Why do we always strive to uncover hard performance numbers for clients?
Because numbers (facts) help determine what actions clients should take, as this analysis of classic "Star Trek" proves.
What's the takeaway on this story? That if you're part of the engineering crew, you very much want Kirk to hook up with alien women. Your survival may be at stake.