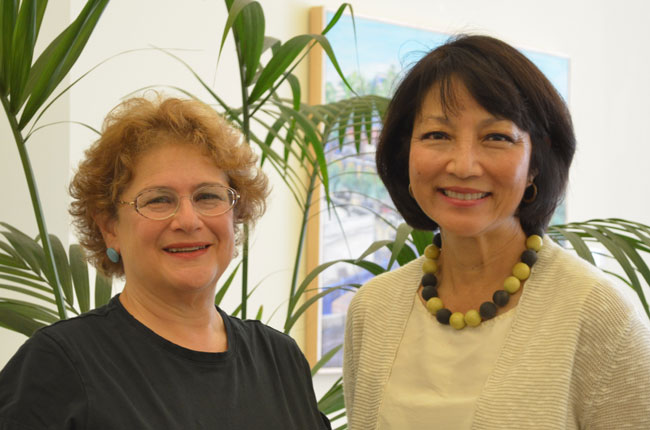 (Pictured left to right: Hilary Crosby and Adele Kaneda)
The Client
Crosby & Kaneda, Certified Public Accountants has more than 15 years of experience with governmental and nonprofit agencies. They've performed audits, financial reviews, and prepared tax reporting forms for hundreds of nonprofits in the San Francisco Bay Area and beyond with budgets ranging from $100,000 to $10 million. Their utmost professionalism and care shines through their devotion to their clients and commitment to offer affordable rates.
The Task
Crosby & Kaneda wanted to revamp their Web presence to demystify their often complicated work and capture new leads. They wanted to show their commitment to nonprofits and how it sets them apart from other CPA firms with a professional and inviting website.
Our Work
Counterintuity designed and developed a new website for the client, performed social media customization and Search Engine Optimization, and designed and programmed mobile sites.
Results Achieved
The client was thrilled with their new website and we think this note from Hilary Crosby, Partner of Crosby & Kaneda Certified Public Accountants, says it all!
"We love our new website, and we're getting better at using our new Facebook page. The folks at Counterintuity were not just creative, they were endlessly patient. They treated every question—no matter how elementary—seriously, and always answered respectfully. As acountants we aren't very "media savvy," so every part of the project had to proceed with baby steps, but they never made us feel like babies. I wholeheartedly recommend Counterintuity!"
– Hillary Crosby,
Crosby & Kaneda, Certified Public Accountants
Check out their new Website: http://ckcpa.biz & Facebook: https://www.facebook.com/CrosbyandKaneda