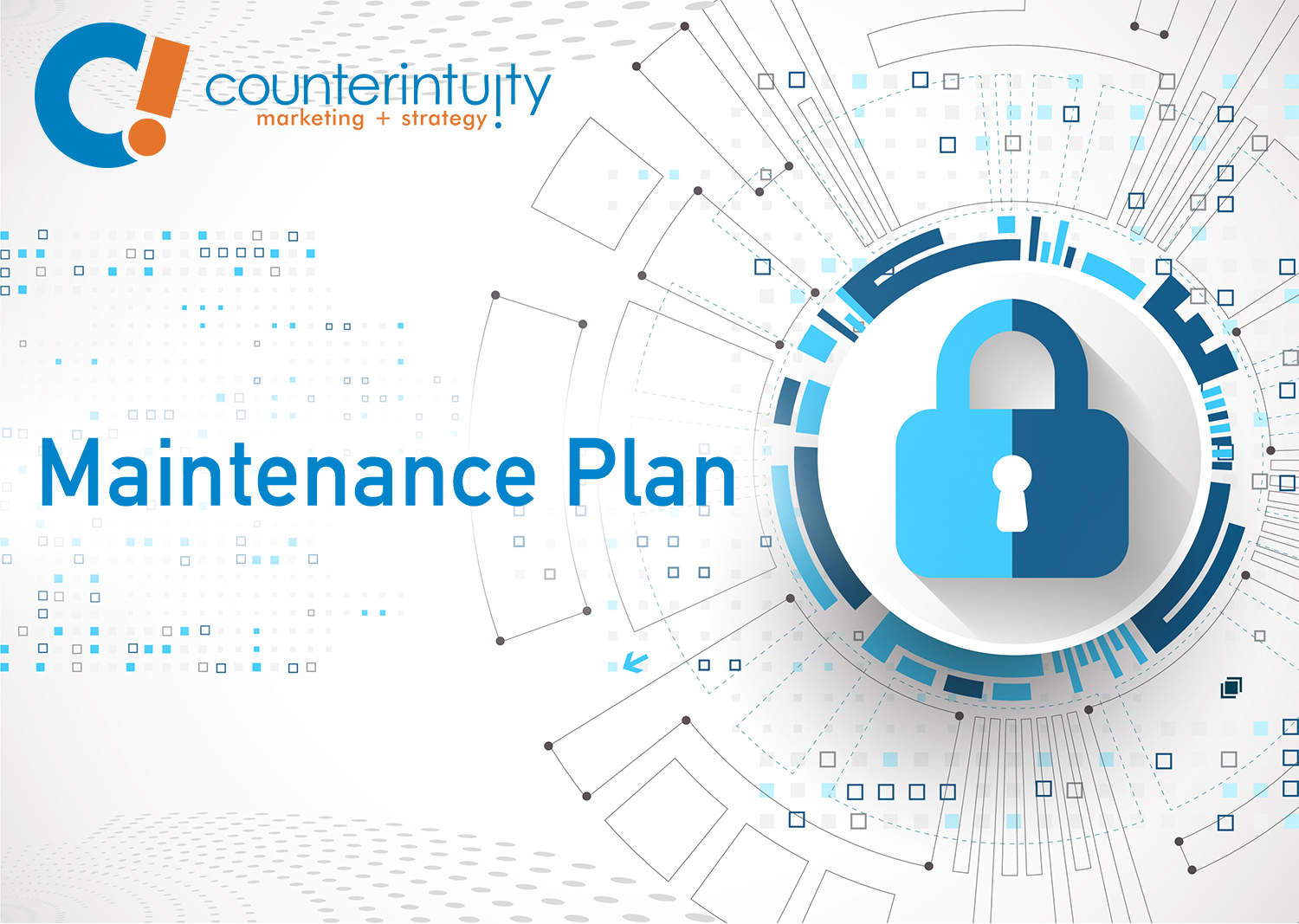 According to ITRC Data Breach Reports, in 2015:
177,866,236 personal records were exposed via 780 data security breaches
Businesses were the target of 40% of the security breaches (312 breaches).
Medical and Healthcare entities made up 35.4% of data breach targets (276 breaches).
How are the numbers in 2017? Worse. Much Worse.
That's why we think you'll appreciate Counterintuity's Maintenance Plan.
For a small fee, we'll provide you peace of mind and protect you from the costly headache of a downed website. Our Standard package includes weekly check-ins, backups, updates, site testing, and site recovery (if necessary – which is unlikely, considering all the weekly check-ins). Need a little extra? We've also got Enhanced and Comprehensive offerings.
Our Enhanced and Comprehensive plans include reports and updates for an additional layer of security; reports keep your webmaster in the loop about your digital marketing ventures and updates guarantee you access to website expert assistance within one business day.
Now give us a shout!