One way to know that your branding — your logo, your colors, your style, etc. — is working is when you see that it works across different platforms, and that others have started to adopt it.
Sure, we designed and ordered this Counterintuity bento mug ourselves (and if you want one, let us know — we have a few left):
But last night, at our annual holiday party, people started bringing things of their own design. Like this Counterintuity floral arrangement, courtesy of our party planners:
And these Counterintuity cupcakes, from our caterer:
And this Counterintuity vase from our party planners (note how even though our logo isn't on this vase, our branding comes through in the color pattern):
But, get this, one guest cared enough to go ahead and order boxes of these Counterintuity cake pops all on his own to hand out. Thanks, guy! (They were pretty tasty, too.)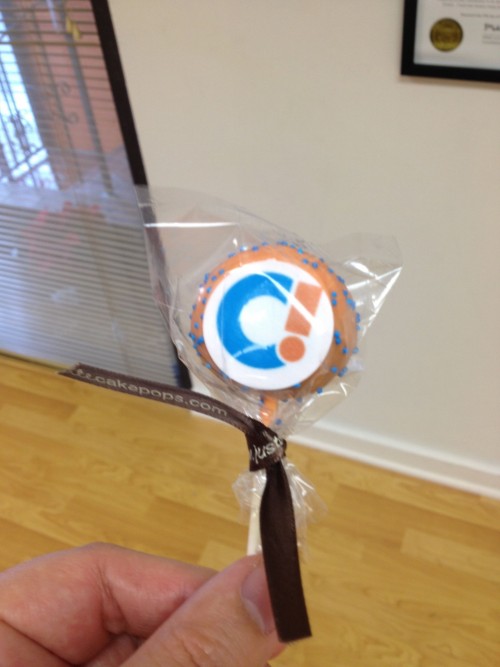 So were we proud to see all of this? Sure. And sorry if we're sounding braggy. That's not the intent. It was just great to see how well our logo and our colors are working for us.
(Not sure about your own branding? Give us a call.)